All general residential cleaning services include the following but keep in mind, this is only some of what we can do.
You can tailor our services to meet your needs however you wish:
Weekly or Fortnightly Book an ongoing weekly or fortnightly clean and never worry about the general chores again!
One Offs Similar to a regular clean, this once off general clean offers a helping hand when your week gets away from you.
Kitchen
Splashback tiles
Kettle toaster other appliances
Microwave inside and outside
Fridge doors and seals
Clean sink and sparkle
Wipe cupboard doors
Dust out beside and under the dishwasher and fridge
Kickplate
Clean stove, rangehood and oven exteriors
– Cabinets: Clean doors & sides.
– Dishwasher: sides, top, face
– Clean & disinfect all countertops, backsplash
– Spot clean walls wherever needed
– Clean window sills and window tracks
– Vacuum mats
– Clean, mop, disinfect floors
– Empty trash & recyclables
Bedrooms  
Make the bed and dust head board and surroundings
Tables/Desk – tidy items and dust all and around
Chair – tidy and straighten
Draws – dust and tidy
TV – wipe surrounding and screen
Pictures and Mirrors – wipe over
Vacuum
Check for walk ins or wardrobes
– Clean all reachable ceiling fans
– Clean all reachable light fixtures
– Clean & disinfect all doors, door handles, light switches
– Clean all window sills, window tracks
– Clean all baseboards
Vacuum and mop
– Empty trash bins
– Mop all hard surface floors
Living Areas
Straighten all pillows and blankets on the sofa
Neaten magazines, books, games, and DVDs that are sitting out.
Wipe crumbs and fingerprints from tabletops.
Coffee tables, desks, tables
Chairs
Move chairs out to clean under table
Bathrooms
Clean the shower,
Clean the bath tub,
Clean Mirror – glass
Outside shower screen – glass
basin clean – sides and front
Basin tiles
Cupboards or tables wipe down
Buff water spots from the mirror and faucets.
Clean toilet
Tap wear and shower head sparkle
Tidy towels
Vacuum and mop floor
Empty trash bins
Clean light fixtures –
Sanitise
Laundry
Clean laundry sink
Wipe down washer / dryer
vacuum behind washer/dryer when possible
Cabinets: inside, outside, polish if needed
Clean and disinfect utility sink
Floors: wash thoroughly and disinfect
All Rooms/ Hallways
Dusting;
vacuuming carpets;
moping floorboards and tiles
Entry and Exit doors
Ceiling and cornice
Rubbish out and replace bin liner
Spray rooms with pleasant disinfectant
Contact Us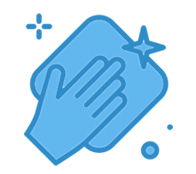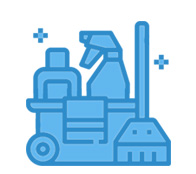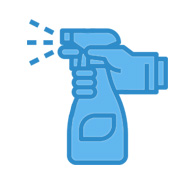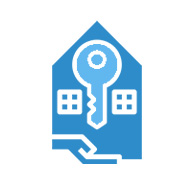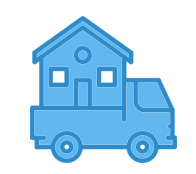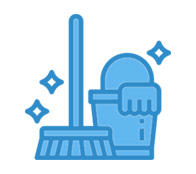 We have been using RM Services for years, taking care of the garden. They have always been excellent and always go above and beyond.

Mark Turner
Excellent! We had RM Services come out to mow our lawn and trim the hedges recently, which had become a bit of a jungle.. Couldn't have asked for a better outcome!

Eve Harris
Highly recommend RM Services. We have been using Ryan and Monica to get things done around the house and garden for a long time, they are professional and always give the best results.

Jack Fisher
Thanks guys! We are really happy with the work you have done in the garden!!!

Sarah Palmer