Our office cleaners make sure your business gets the office clean you want, every time, without fail. Using state-of-the-art equipment, specifically customised office cleaning checklists and quality assurance systems, We have built a reputation for reliable service with a quality of care you won't experience elsewhere.
Offices large or small, strata units, medical centres, day care centres, hotels, schools, clubs and showrooms.
Fully insured, police checked, uniformed, and highly trained, our friendly committed team are looking forward to providing you a free no obligation quote for your commerical clean.
My Business cleaning provides premium-class Office cleaning services. Here is what our general cleans entail, we can alter to suit your needs,
In all rooms we do:
Wipe all desks and counters
Vacuum/mop all Floors, Carpets, Rugs, and Stairs
Remove Cobwebs
Dust Baseboards, Furniture, Shelves
Wipe Skirting Boards and Window Sills
Wipe Light Switch Plates
Clean glass surfaces
Bins emptied
KITCHEN:
Clean & Sanitize All Countertops
Clean & Sanitize Sink and Faucets
Clean Outside of All Appliances
Clean Inside/Outside of Microwave
Spot Clean Cabinet Exteriors
Wipe Off Table and Chairs
Clean Floor (Vacuum/mop)
Bins emptied
BATHROOM:
Clean & Sanitize Counter and Sink
Clean & Sanitize Shower and Tub
Clean & Sanitize Toilet
Vacuum and Sanitize Floor
Bins emptied
Strata Cleaning Services we provide for our clients include:
Common area cleaning including vacuuming common carpeted areas and cleaning stainless steel surfaces
Removal of cobwebs from buildings and other common areas
Washing down/scrubbing hard floors
Window or glass cleaning
Car park cleaning
Cleaning lifts
Garbage room cleaning
Fire stair cleaning
High pressure cleaning
Garden watering
Lawn mowing and edge trimming
We treat your property like our own with respect, supported by a 100% satisfaction guarantee.
Contact Us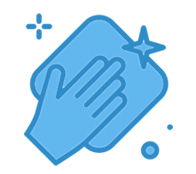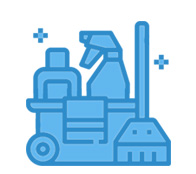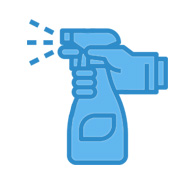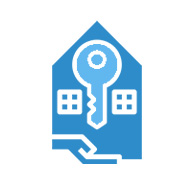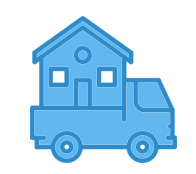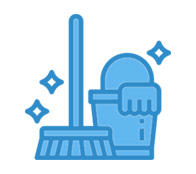 We have been using RM Services for years, taking care of the garden. They have always been excellent and always go above and beyond.

Mark Turner
Excellent! We had RM Services come out to mow our lawn and trim the hedges recently, which had become a bit of a jungle.. Couldn't have asked for a better outcome!

Eve Harris
Highly recommend RM Services. We have been using Ryan and Monica to get things done around the house and garden for a long time, they are professional and always give the best results.

Jack Fisher
Thanks guys! We are really happy with the work you have done in the garden!!!

Sarah Palmer