With all the germs and problems going on in the world we all need to be extra careful
Professional sanitisation with TGA Certified products
Kills 99.99% of germs and minimising the risk of viral infection
Applicable for domestic and commercial properties
Reducing the risks of viral infection
Entirely safe non-toxic disinfection treatment
Is listed as an essential service
Please consider that to prevent the spread of infection and dangerous diseases, this service is carried out by technicians who do not exhibit any symptoms and have not travelled outside of Australia in recent months. They also have protective gear to ensure your safety.
Also, coronavirus disinfection is a service which has 99,99% to remove the germs from all surfaces. But have in mind that it can't protect the disease from spreading, if you have sick people in home or office.
Now you can book professional antiviral sanitisation / house sanitising service for your property to reduce the risks of viral infection, such as COVID-19 / Coronavirus through surface disinfection.
We will send a fully equipped cleaner or team of cleaners to your home or workplace who will treat the risky areas and ensure they are free of dangerous germs. We use independently CERTIFIED detergents in order to eliminate bacteria and pathogens.
So when it's time for your service, please make sure that your cleaner will have full access to the areas and surfaces that need to be treated.
We are able to treat and disinfect:
Walls
Hard floors
High touch areas
Tables
Desks
Furniture
Carpeting
The perks of the treatment are…
It is perfectly safe for children and pets; The products used are non-toxic; It leaves a pleasant floral smell and sense of cleanliness; It eliminates germs immediately; Coronavirus disinfection services to protect your home. Please note this does not kill the virus.
Sanitising and cleaning for homes and businesses
Our helpful services are available for both domestic and commercial properties. And now you can easily make a booking for your place. Especially, if your place has been visited by people who:
Show symptoms of being sick
Have travelled outside of Australia
Have been in contact with sick people
Have a high-risk occupation
Our treatment is effective against germs, fungi, viruses, mould, and bacteria. The virucides used takes immediate effect and eliminate the microorganisms. We are able to disinfect highly touched surfaces.
If you would like to make your place even cleaner, you take advantage of our One-Off Deep Cleaning service as well.
Car sanitisation and disinfection services
As you may know the Coronavirus can survive on surfaces from a few hours to several days, which makes it even more infectious.
You car is something you use on regular basis, if you are still not entirely home isolated. And while you are in the store or at work, even if you clean your hands regularly, you can get some germs on your hands. These germs can get on the car handles, steering wheel, gear knob or seat belt.
Even if you are wearing gloves the germs will still be on those places.
So we decided to help you out with a car sanitisation service. The whole interior is being sprayed – dashboard, seats, mats, all the small details. We also spray the exteriors – locks, handles, trunk. And in the end we wipe the soft surfaces with disposable wipes as an extra safety measure.
You car is more safe now, disinfected and germ-free.
Contact Us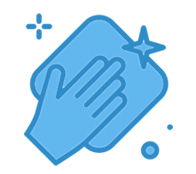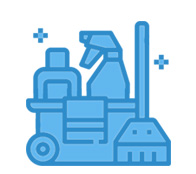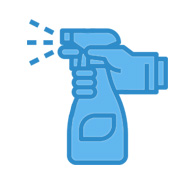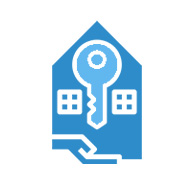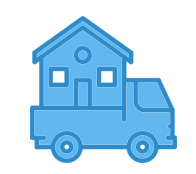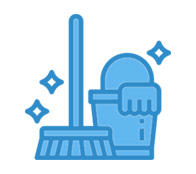 We have been using RM Services for years, taking care of the garden. They have always been excellent and always go above and beyond.

Mark Turner
Excellent! We had RM Services come out to mow our lawn and trim the hedges recently, which had become a bit of a jungle.. Couldn't have asked for a better outcome!

Eve Harris
Highly recommend RM Services. We have been using Ryan and Monica to get things done around the house and garden for a long time, they are professional and always give the best results.

Jack Fisher
Thanks guys! We are really happy with the work you have done in the garden!!!

Sarah Palmer